Welcome to DiversityCentral.com!
Feature Articles
White Supremacy: An Overview
(A Fact Sheet from the Tannenbaum Center)
For each of the 10 years from 1996 to 2015, the highest number of deaths from crimes by extremists in the United States occurred at the hands of white supremacists—a tally that includes both non-ideologically as well as ideologically motivated murders.
2016 marked the first break from this pattern, when the country's worst mass shooting last June was perpetrated by a self-identified Muslim at a nightclub in Orlando. Though we do not know whether there are long-term implications in this shift, what is clear is that, at the start of 2017, white supremacy is still one of the primary causes of domestic terrorism and hate crimes in the U.S. today.
Read the full Fact Sheet here.
Inclusion —What it IS and IS NOT
By Frederick A. Miller and Judith H. Katz
It is rare to come across an organization that does not have an inclusion statement or some internal effort related to inclusion. Many organizations see inclusion having a broader meaning as a platform for higher organizational performance and understand that they simply cannot afford to ignore inclusion.
In more progressive organizations, inclusion is being implemented as a path to competitive advantage—a central business strategy that accelerates organizational performance, builds stronger connections with organizational members and with customers, and produces superior bottom-line results. But even in these organizations, inclusion efforts can be hindered by misconceptions that inclusion is solely "a nice thing to do" that is separate from the core operations of the organization and its performance.
Read more here.
Full catastrophe public leadership
"Public leaders are responsible for creating 'an environment that works for all.'"
Effective public leaders must "guide the putting of "first things first'"…to discover "what should be first for communities (local, national, global)."
"Good public leaders balance the needs of the many with the needs of the few, or the most vulnerable."
Do you believe our public leaders have these responsibilities?
Read this article to see how its author, Robert Hayles, describes the capabilities needed by public leaders and what they must do to acquire them.
Read the full article here
Monthly Features
Global Diversity
Human trafficking: The modern form of slavery
Diversity Quiz
African Americans in U.S. Politics
Diversity Statistics
How are women doing in gaining access to senior leadership roles?
Quote of the Month
Brian, The Oregonian, October 2, 2016
News & Trends
Signs of Change
Grassroots events to engage LGBTQ people about their future in over 40 U.S. cities
Feature Articles
Inclusion —What it IS and IS NOT
If differences are to make a difference, we need an "inclusion breakthrough"
Generations we haven't heard from speak up about diversity and inclusion
This Month's FREE article from the CDW Archive
Full catastrophe public leadership By Robert Hayles
Press Releases
2018 Research Conference on Diversity & Inclusion
---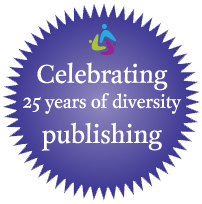 DiversityCentral.com is a business center for practicing effective diversity management and developing cultural intelligence. We are a premiere destination for workplace solutions!
Stay updated on diversity and inclusion!
Follow our twitter!


@diversitycentrl
Like us on Facebook!
diversitycentralon